Make money on AliveRECORDS
Unlimited Uploads - Completely Free
Tired of paying each time you upload? Whether you have 1 song or 1,000, AliveRECORDS lets you host it all for free. No premium accounts needed!
Advanced Stats - Build Your Fanbase Easily.
Your free standard account includes advanced stats to help you measure engagement on every single uploads.
Powerful premium account - Lots of benefits
AliveRECORDS Premium Account gives you the most advanced opportunity to earn with every single upload and also view premium training materals free!
Introduction
First lets take few moment to introduce AliveRECORDS.
It it almost impossible to believe any article online telling you how you can earn money because majority of them are fake. They will trick you into helping them share their virus infected links and at the end of time, energy and data waste you get nothing but frustration.
AliveRECORDS is a gospel music blogging platform that can help you earn real cash once you register as a premium member and start uploading your songs without limitations.
AliveRECORDS is a positive and dynamic gospel platform for musicians who desires to use music as a soul winning tool and a source of lifting and encouragement to the world at large.
We are charged with the mandate to spreed the gospel on the streets of our communities and all over the world using spiritually inspired songs filled with power through divine impartation of God's word.
If you are gifted with such amazing singing talent and needs a platform to glorify our Lord Jesus Christ with your gift then AliveRECORDS is the platform you need.


PREMIUM MEMBERSHIP BENEFITS
ARMLinks
Route fans to listen to your music on their favourite streaming platforms with our ARMLinks...
Artist Blog
Keep your fans engaged and updated by publishing and managing your artist blog...
Music Materials
View our beginner to professional premium music materials for self development...
How to earn money
AliveRECORDS Reward Point (ARRP) is a legitimate online money making platform that allows you to complete simple tasks and your account will be credited with money.
Creating good music contents involves lots of energy, time and money and could be painful and discouraging if after all the hard work there is little or nothing to show for it and that is why AliveRECORDS came up with this awesome initiative to help you earn from your musical works so that you can even do much more.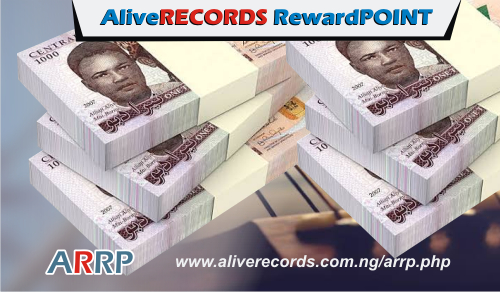 There are six (6) ways you can earn cash on AliveRECORDS Reward Point (ARRP).

1. By User Point
2. By Referal
3. By View Point
4. By Voiting
5. By Gift Stars
6. By Reward Post
SUBSCRIPTION COST ONLY ₦5000 YEARLY
*Get Unlimited music uploads
*Free music promotions
*Get rewarded
Register Now, start uploading your songs and start earning cash!
---
How it works
BY USER POINT
To register on AliveRECORDS new users will select an existing user before they can fill the registration form.
Any existing user selected by a new user gets a user-point, You can get as many user-point as possible and earch point credits your account with ₦200.
you dont have to do anything, the more new users select you during registration the more point and money you earn.
BY REFERAL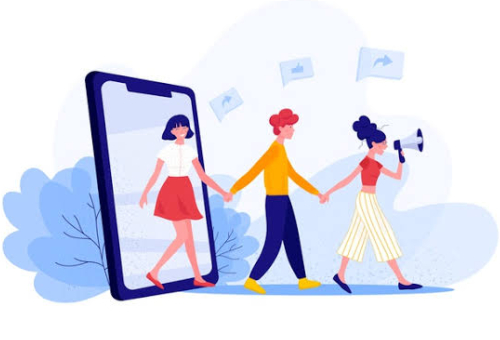 You will get a reward point for any new user that registers using your referal link.
once you complete your registration a referal link is authomatically created for you to share and invite fellow gospel ministers in songs or words to sign-up using your link.
Any completed registration via your referal link earns you a reward point of a percentage of the ARRP signup fee yearly.
BY VIEW POINT
Each view on AliveRECORDS earns you a point that can be converted to money. The more your content is viewed and liked the more view points you get.
All you need to do is keep sharing your links by using the social media sharing tools we have provided. Make use of the ARMLink tool to Route fans to listen to your music on their favourite streaming platforms.
BY VOTES
Every month AliveRECORDS TEAM will be releasing top ten songs on our platform. The songs will be selected by most downloaded, most viewed and our media team review.
Selected song artistes will go through online voting which will last for a month.
Artiste with the highest vote win and become the artiste of the month.
Winner will be announced, celebrated and rewarded with cash prize and free online music promotion.
Winner will also get an exclussive interview live on our media channels.
BY GIFT STARS
You can earn more money when a fan gives you star gifts to support your project.
Gift Stars are purchased as free donations to support artistes on AliveRECORDS.
No doubts if your music content is blessing lives you will also be blessed by your fans and those whom your music have touched in a special way.
Star-Gifts is the channel through which they can support your work.
---
WHAT ARE YOU WAITING FOR!?
---
REWARD POST
In order to create better awreness of how AliveRECORDS is helping you earn real cash online we will also appreciate you with instant cash if you create a short video of AliveRECORDS Payment Alert. Yes, we pay you your ARRP and you testify with a short video we will pay you again for the video.
Make sure the video is clear with a good audio quality, Once our media team reviews and approves it you get instant cash alert from us.
---
WASTE NO MORE TIME AND HIT THE BUTTON BELLOW TO START !